Transportation Services
Source One is your one stop, one source for fuel transportation services. We offer you a safe and reliable fleet that can meet all of your delivery needs. With Source One, the numbers add up: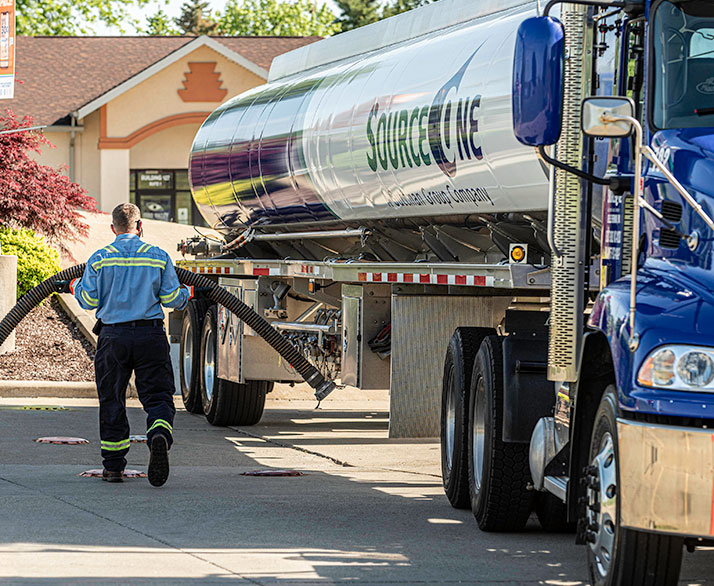 Source One's Inventory Management Solutions minimize the time and effort needed to manage your fuel inventories by eliminating fuel outages, and outsourcing the tracking of inventory levels, order management and delivery coordination.
Source One's main priority is to get your fuel from point A to point B safely, efficiently, and on-time. If your fuel destination is beyond Source One's geographic service area, they utilize relationships with reliable carriers to facilitate a safe and timely delivery to any destination.
Source One's logistical services allow petroleum marketers and retailers to outsource all or part of the petroleum delivery process.