Driven by his commitment to serve his country, Source One driver Tony Simmons enlisted in the military in 1989, serving honorably until 1993. His military experience instilled in him invaluable qualities like responsibility, discipline, and leadership, which continue to shape his life today. This Veterans Day, we are privileged to have Tony share with us a glimpse into his daily routine.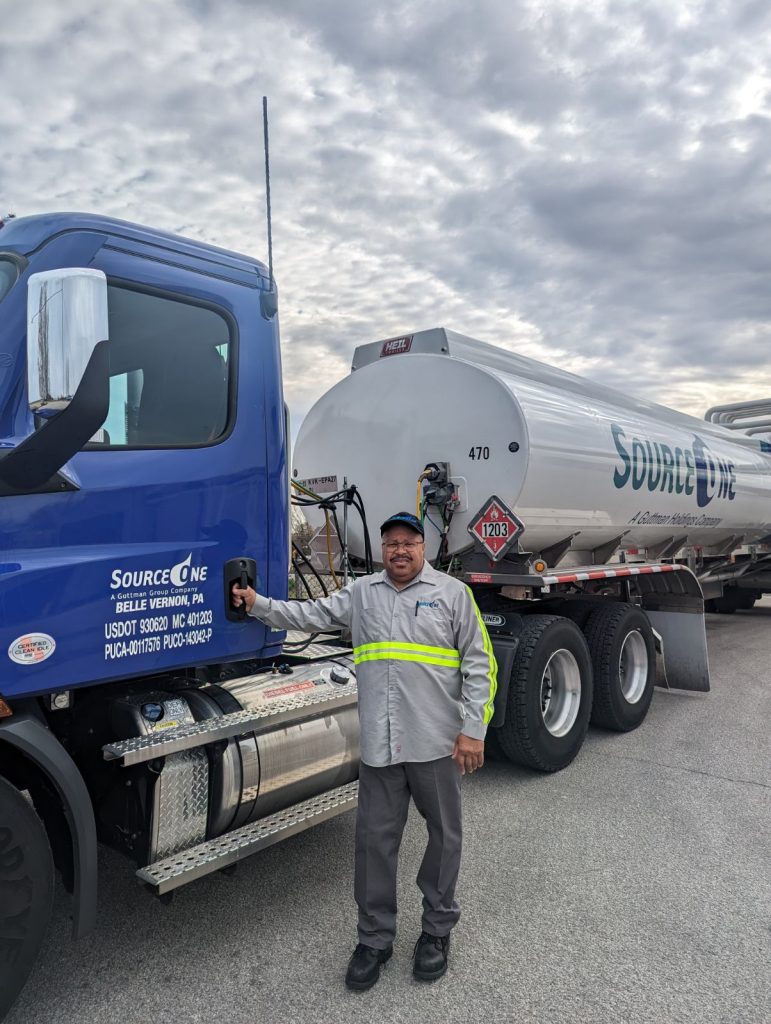 Morning Routine
How do you typically start your day before hitting the road? Are there any specific routines you follow?
Before I leave for work, I always pray to make sure I have a safe day. I try to get in a little early to unwind and clear my head.
Pre-Trip Inspection
Describe the steps you take for your pre-trip vehicle inspection. How often do you find issues that need addressing?
Typically, I do a pre-trip inspection and make sure I have all the proper accessories I need to get my job done and ensure no product is on the trailer.
Route Planning
How do you decide on the best route for your deliveries? Do you use any specific tools or apps?
I use Google Maps if I go to a store I have never been to before, and I plan my trip before departing
On the Road
What do you typically listen to while driving (e.g., radio, podcasts, music, audiobooks)?
I listen to country music, it keeps me relaxed, and some R&B music.
Have you had any memorable encounters or experiences on the road that stood out?
Sometimes, I have civilians come up to me and ask questions about the job, and I like it when people show an interest in what I do.
Meal and Rest Breaks
How often do you take breaks during your trips? What do you typically eat, and where do you prefer to stop for meals?
I usually bring my own snacks, typically beef jerky or candy. I will maybe have a soda, but I don't eat a lot on shift, so I don't get sluggish. When I do my delivery and unload, I consider that my break.
Interaction with Others
How often do you communicate with other truck drivers, dispatchers, or customers during your trips? What modes of communication do you use?
I usually communicate with other truck drivers when waiting at refineries. I'll communicate with dispatch when I have issues with allocations or at a stop. I communicate via tablet or cell phone.
End-of-Day Routine
What steps do you follow when you finish your driving for the day? How do you unwind or relax after a long drive?
I complete a post-trip when I get back and do my paperwork at the end of my shift. I'll sit in my car for a bit after I punch out to unwind and call it a day.
Physical and Mental Well-being
Driving for extended periods can be demanding both physically and mentally. How do you maintain your health and well-being on the road?
I try to eat healthy.
Reflections on the Job
What do you love most about being a truck driver? Are there any challenges or aspects of the job you wish were different?
I enjoy the fuel industry and what I do. One of the challenges is that the transportation industry is always changing, and you have to adjust to it.